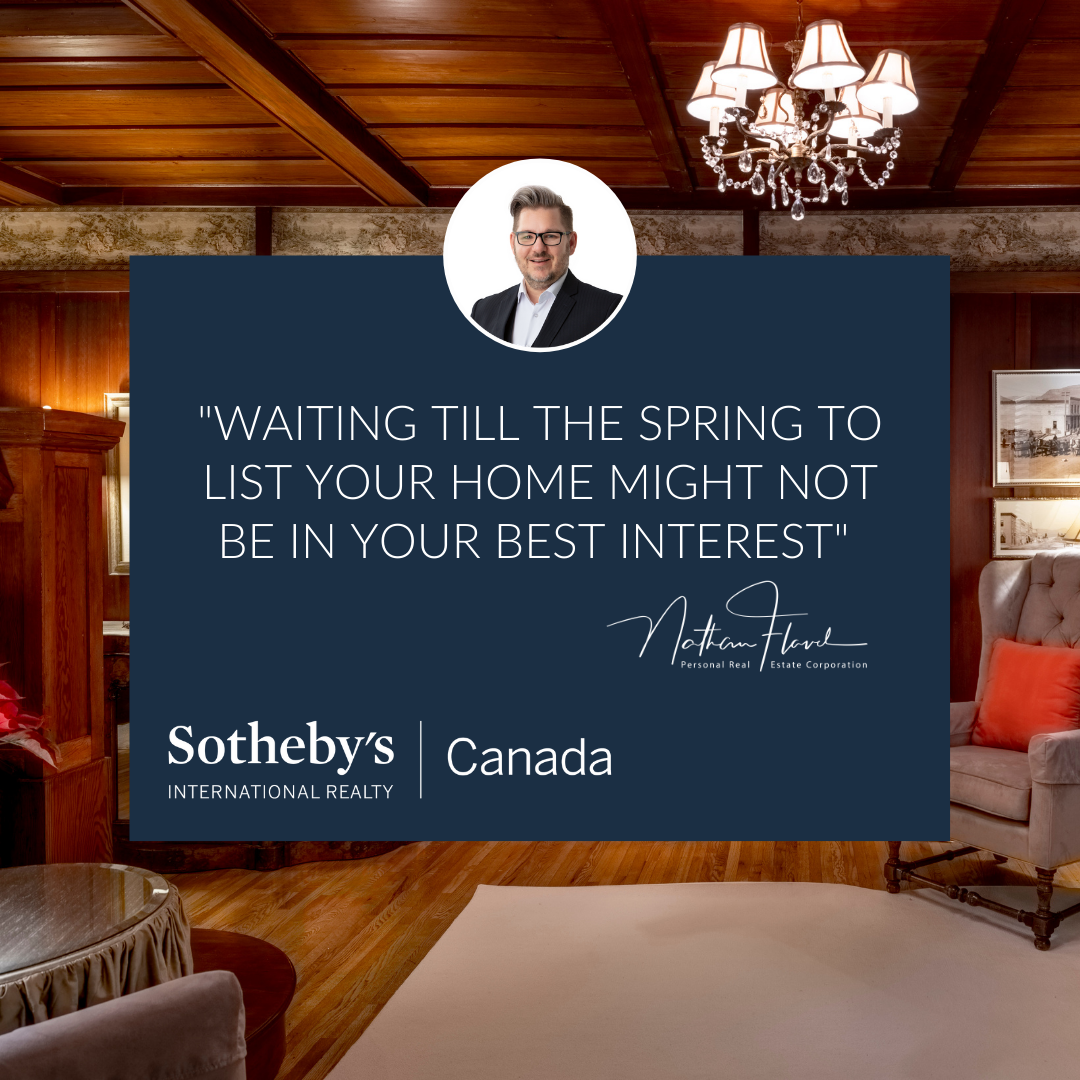 The resale housing market in the Okanagan region finished 2020 on a high note in December with strong demand fueling continued interest for properties, leading to a shortage of supply in the market.
Those dynamics are all in place as the market heads into the Spring season - typically the busiest time of the year for the real estate industry.
"We've got a very low inventory. We're down approximately 36 per cent to what we normally have. Thats about three months of inventory on the market where we typically have about seven," said Nathan Flavel, Associate Broker, Personal Real Estate Corporation, Sotheby's International Realty Canada, in Kelowna.
"With the inventory being low, it's driving prices. So prices are up and sales are up. We were up 65 per cent in December from the previous year. More sales, less inventory, and prices go up. So, it's an optimal time to list. Specifically right now, anybody who is thinking about hitting the market, their competition is very, very low."
According to the Association of Interior REALTORS®, residential sales in December in the region of Revelstoke to Peachland increased 65 per cent to 661compared to December 2019. The South Okanagan region, from Summerland to Eastgate Manning Park, also saw an unexpected jump of 201 units sold of overall property sales compared to the previous year's 107, while property sales in the South Peace River region was up 11 per cent from 18 units in 2019 to 20 in December 2020.
Active residential listings for December from Revelstoke to Peachland fell 35 per cent compared to December 2019's 2,715, while in the South Okanagan region overall listings saw a slight increase of 11 per cent compared to the previous year's 158 properties. The South Peace River region had a greater uptick compared to December 2019, jumping up 24 per cent to 34 units listed.
The benchmark price for single-family homes in the Central Okanagan, North Okanagan and Shuswap/Revelstoke regions experienced double-digit percentage increases year-over-year.
In the South Okanagan and the South Peace River region where benchmark pricing is not yet available, the average sales price for single-family homes surged 37 per cent and 15 per cent year-over-year respectively.
All the key data on the market can be found 
here
.
"We had quite a bit of inventory in April when everything slowed down and hit a grinding halt and then we've been sitting on average with two to three months of inventory. Inventory is not recovering," said Flavel. "As we head into the new year, Spring is typically our busiest time. Last year that was all thrown amuck (due to the pandemic). I'm curious to see what Spring brings and how that plays out this year.
"I don't know what's going to happen with that increased demand that the market typically has in the Spring. Have we already had it or will it re-surge again and will we see even more demand? It's an interesting scenario."
Flavel said the Okanagan has always been a desirable place for homeownership and now with more attention focused on home space, working from home, more people will be turning their thoughts to where they choose to live. 
"We're seeing, even in our online stats, our inquiries, everything is skyrocketing. It's going to be an interesting quarter. There's a lot of build and a lot of construction underway in our area and a lot of questions as to whether or not that inventory will eventually saturate the market. I don't know if it will," he said.